Splitting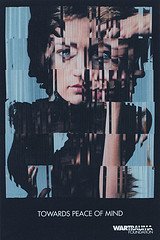 Splitting is the act of creating a new alter in dissociative identity disorder (DID) or other specified dissociative disorder (OSDD-1). There are conflicting theories as to how this occurs, neither of which alone adequately describes all types of splitting but the combination of which does. The newer theory of how alters are created is that of structural dissociation. According to this theory, alters are created when no existing parts can integrate new materials (e.g., memories, strong emotions, perceptions, attachment styles) because these materials are too threatening or are perceived as conflicting too strongly with what is already held. Over time, these materials are used together often enough that they integrate into a new self state. This appears to accurately describe how DID is first created and how new alters are formed in response to new trauma, high levels of stress, or other overwhelming experiences. Alters that form this way start from scratch and do not have the benefit of beginning with another alter's traits as a foundation. On the other hand, this can allow for high levels of specialization. According to the theory of structural dissociation, alters created in response to trauma are emotional parts (EP) while those created in response to or to handle aspects of daily life are apparently normal parts (ANP).
In the older theory, splitting occurs when an existing alter (or, in the beginning, a terrified and traumatized child) denies what is happening to them; denies and rejects their own memories, thoughts, emotions, perceptions, or reactions; or denies that they are the individual present at a given time (i.e., convinces themself that someone else is present and taking whatever experience they cannot handle). This theory may have relevance to the creation of alters that report that they came from an existing alter and have visibly taken traits, memories, perceptions, opinions, skills, talents, or a function from the other alter in a way that may or may not change the original alter. For example, if Alter A is confronted by trauma that they were previously unaware of, they may split off Alter B not only to hold that trauma but also to protect them from any further realization of the trauma and possibly to hold their own traits or actions that they now associate with the trauma (such as anger, any memories involving the individual's parents, physical strength, or the task of putting the body to bed at night). In this scenario, Alter B may be more or less similar to Alter A and may or may not see Alter A as their source or primary responsibility.
New splits may or may not immediately be well developed. Alters that take from one or more source alters as they split may have more substance or be able to quickly gain substance, but many new splits at first feel disoriented, depersonalized, hollow, flat, or incomplete. These alters, which may hold only a single primary function or emotion, can be referred to as fragments. Alters become more developed and move beyond their original creation as they experience more, interact with more people, and have the chance to react in new ways. This process is known as "elaboration." In some cases, alters may be clearly differentiated from some other alters but appear highly similar to alters that handle a similar "theme", such as a system containing a cluster of parts that are minor variations on a part that handles feelings of rejection. For individuals with OSDD-1, all parts in a system may be very similar or highly constricted in their roles, emotions, or reactions.
In any case, additional alters are usually the result of extreme stress. The mind does not like to be fractured even when an individual already has DID or OSDD-1. Many individuals cannot split unless a split is strictly necessary for their protection, functioning, or ability to remain hidden as a system. That said, there are exceptions. Some individuals may become so used to using splitting as a coping mechanism that they may split easily in response to seemingly minor stressors. For example, if an individual finds going to the doctor triggering, an alter may split that exists only to attend medical appointments. In some cases, systems may be so destabilized that even trauma processing leads to the creation of new parts. This may be especially true for individuals with DID who are polyfragmented, or who have an abnormally large number of alters. Polyfragmented systems are best described in the paper "The Phenomenology and Treatment of Extremely Complex Multiple Personality Disorder" by Kluft (1988), although Braun also contributed to early research on polyfragmentation and is the one who coined the term to refer to systems with 100 or more dissociated parts.
It must be remembered that no part can contain anything that is not available to the individual; to use a clear and extreme example, a part cannot be created to be a medical doctor if the system does not have medical training! On a more realistic level, a part cannot be created that can automatically heal the system or handle all of the system's current problems if the coping skills and desires to do so are not already present within the system.